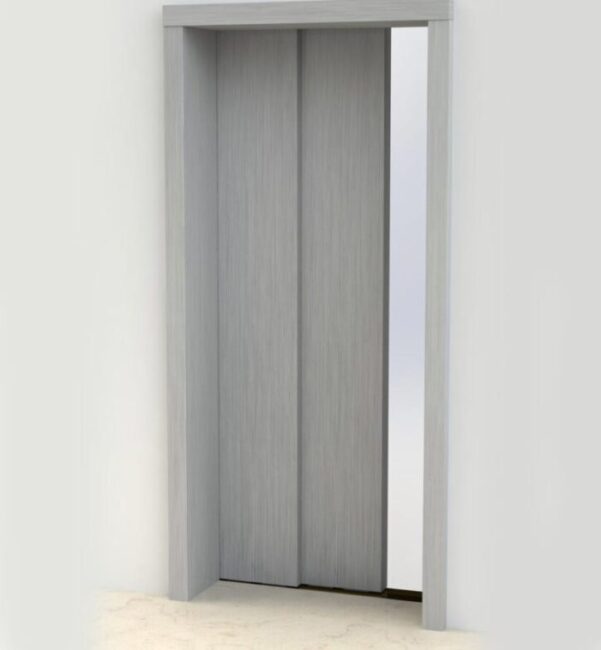 Quality, Bespoke Lift Entrances
For more than 40 years we at Mulhouse have built our reputation as an independent UK lift manufacturer. We focus on the design and manufacture of all types of lift entrances for private and commercial sector clients. With in-house manufacturing facilities, we offer a complete end-to-end service including up-to-date design using 3D CAD drawings. So, if you've been looking for a trusted company to manufacture and supply your bespoke lift entrance, contact us today.
How do you design a lift entrance?
We have extensive experience in designing lift entrances. Drawing on our experience, the process for designing lift doors couldn't be easier, and we can complete the work in four simple steps…
1. Contact Us
Contact us to discuss your lift requirements and we will provide you with a quote. This ensures that there are no hidden fees or surprises along the way.
2. Design
Our entrances are designed using state-of-the-art 3D CAD software. We will provide you with high-quality renders complete with 2D drawings for the finer details.
3. Manufacture
All lift entrances are manufactured using our CNC machines.
4. Delivery
We will deliver your brand-new, high-performance lift entrance. We also provide an after-sales support service should you need it.
Our lift entrances are robust, vandal resistant and durable. We are confident in this claim as we know of sites still in operation 20 years on from their original installation. This makes our entrances a more financially sustainable option due to their longevity and build quality. Our entrances comprise a framework, landing door/doors and a full-depth landing architrave.
We offer lift doors in a variety of configurations, lift elevator specifications and features including:
Single-speed side opening.
Two-speed side opening.
Two-panel centre opening arrangements.
Can be finished in either 316 or 304-grade stainless steel.
Are supplied with two door shoes and one central kick plate.
Can be pre-drilled for free.
Can be issued vandal-resistant locks or use our fully stainless steel euro-release escutcheon.
All are made with a two-hour fire rating in accordance with the standard EN81-58:2018.
Our entrances are pre-drilled for GAL operating equipment to minimise installation time.
Options for:
Vision panels in the doors.
Push buttons in the architrave.
Indicators mounted in the header section of the architrave
Engraving to the architraves or a shelf angle.
Quality, High-Performance
We understand the importance of quality services to deliver high performance. We aim to design and manufacture our products to exceptional standards.
40+ Years of Experience
We are long-established specialist manufacturers of lift entrances, slings, lift cars counterweights, steel fabrication, gear rafts and guarding and many more.
Customer Service
We work alongside our clients to ensure our service is the best we can provide and pride ourselves on an efficient manufacturing process and after-sales support service.
What type of lifts are there?
Passenger Lifts
Our passenger lifts are suitable for installation within a variety of sectors. These include residential settings, offices, hospitals, hotels, shopping centres, public buildings and more.
Good Lifts
Our goods-only lifts or goods and passenger lifts boast high-performance and lifting capabilities of up to 2500kg. They are highly robust and manufactured to an extremely high quality.
Fire-Safety Lifts
For use in the event of a fire, our fire-safety lifts are essential in many commercial and industrial environments. Of course, if you are installing a lift car, you will also need a high-quality lift entrance to complement it. Fortunately, we offer high-quality, bespoke lift entrance manufacture.
If you're looking for high-performance, high-quality lift entrances, then please don't hesitate to get in touch with us today.
Cost Optimisation
Mulhouse guarantee that:
Lift Cars, entrances and car frames are engineered as a standard package. Drawings modified to your requirements and our prices will remain competitive.
Contact Us