What is bespoke fabrication in Essex?
Bespoke fabrication in Essex is the process of creating products or structures from raw materials such as metal. By manipulating, bending and assembling these raw metals, we can complete a range of bespoke fabrication in Essex. We generally work with three types of raw metals:
Carbon Steel Fabrication
We are experienced in bespoke fabrication in Essex which means we're confident that carbon steel is one of the best metals for industrial settings. It can be used in construction and machinery, is highly versatile, strong, and can withstand the harshest industrial environments. Additionally, carbon steel is available in a broad range of thicknesses and sizes.
Stainless Steel Fabrication
Stainless steel is versatile and easy to work with, making it one of the most popular metals for bespoke fabrication in Essex. As stainless steel is made of carbon steel and chromium, it doesn't tarnish and is therefore a great choice for products that need to be protected against corrosion. Additionally, it can bend very easily which makes it suitable for a whole range of applications.
What is bespoke fabrication in Essex used for?
Our bespoke fabrication in Essex process involves manufacturing specific components out of solid steel. Once bespoke fabrication in Essex is complete, they can be used to create structural shapes, frameworks and formations. These can include, but aren't limited to:
➔   Universal beams and columns
➔   Staircases.
➔   Gates.
➔   Floor joists.
➔   Railings and handlebars.
➔   Ladders.
➔   Grating.
➔   Racks.
➔   And more!.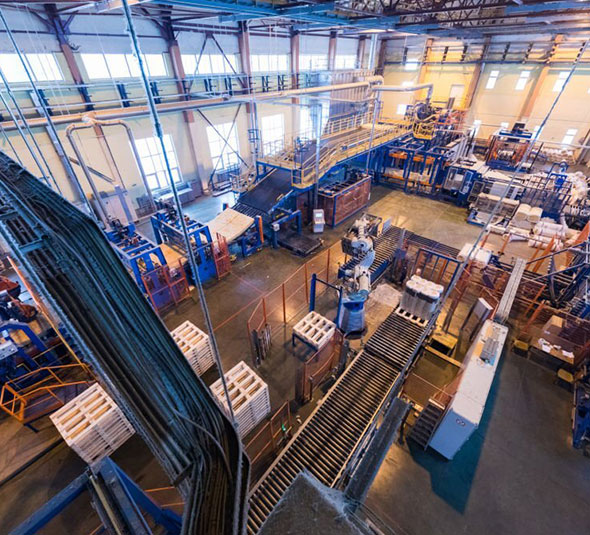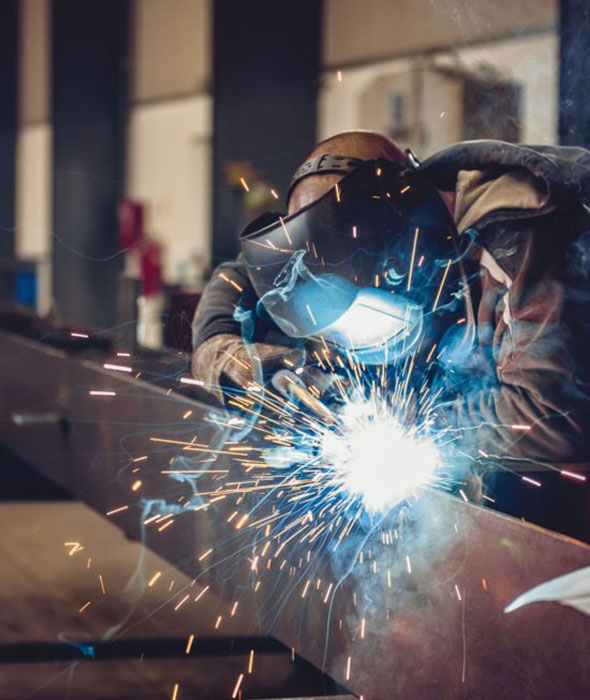 What is the process of steel fabrication in the UK?
As experts in bespoke fabrication in Essex, we have refined our bespoke fabrication in Essex process into two simple steps for complete ease of manufacture and supply. Here's how we do it:
Design
We will work closely with you to discuss your requirements and what you need from your bespoke fabrication in Essex. Once we have discussed the design, we will use our 3D CAD software to create accurate 3D drawings of your metal structure with the required measurements and design.
Fabrication
Following confirmation of your design, we will work to cut, bend, and assemble your metal structure. Our services for bespoke fabrication in Essex include:
➔   Cutting
➔   Drawing
➔   Folding
➔   Welding
➔   Machining
➔   Punching
With over 40 years of experience, we have refined our bespoke fabrication in Essex processes and are proud of the high-quality steelworks that we deliver. Get in touch with us for more information.
What are the benefits of bespoke fabrication?
We have seen our clients enjoy the benefits of our bespoke fabrication in Essex first hand. Here's why it's so popular…
Durable & Robust
Steel is extremely durable, robust and resilient, making it a great choice for many applications. In addition, it is lighter than concrete and wood but remains corrosion-resistant and highly sustainable.
Cost-Effective
Our bespoke fabrication in Essex is competitively priced as steel is of much better value than other materials such as concrete. Furthermore, fewer labour costs will be required as steel is much easier to install.
Flexible & Versatile
As previously mentioned, steel is flexible and versatile. This means that a fabricator can easily manipulate it into a variety of shapes, sizes and positions that are suitable for several applications.
Eco-Friendly
Steel benefits from being eco-friendly, which means that it can be recycled and lowers the carbon footprint. This means that it is generally better for the environment and works towards a more sustainable future.
Safe & Secure
Buildings constructed using steel are known to be some of the safest structures in the industry. Steel is resistant to harsh weather conditions, high temperatures, corrosion and more. This means that your fabricated product is strong and secure.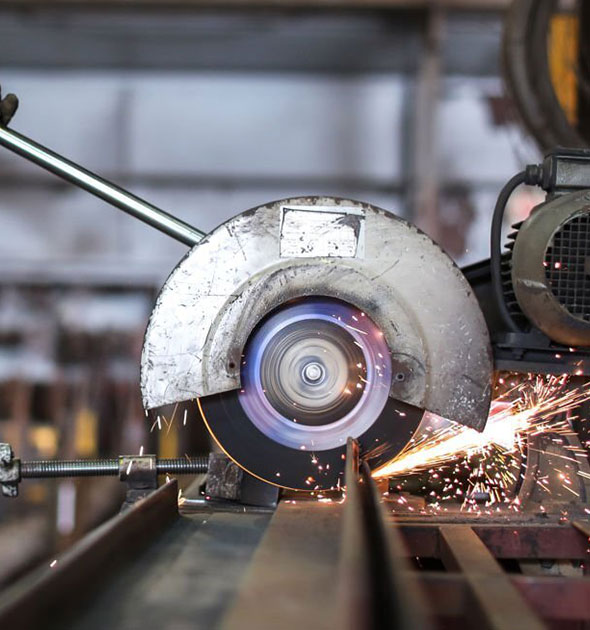 Quality, High-Performance
We understand the importance of quality services to deliver high performance. We aim to design and manufacture our products to exceptional standards.


Customer Service
We work alongside our clients to ensure our service is the best we can provide and pride ourselves on an efficient manufacturing process and after-sales support service.
If you're looking for bespoke fabrication in Essex, then please don't hesitate to get in touch with us today.